80s inspired genres like Synthwave, Vaporwave or Outrun are more popular than ever before. Even world-class artists, such as Dua Lipa, The Weeknd, and Miley Cyrus use retro elements in their current productions. Fortunately, you don't need to buy an expensive hardware synth to achieve this sound, because there are quite a lot of affordable or even free 80s synth VSTs available. In this list, you'll find the best ones of 2021. Enjoy!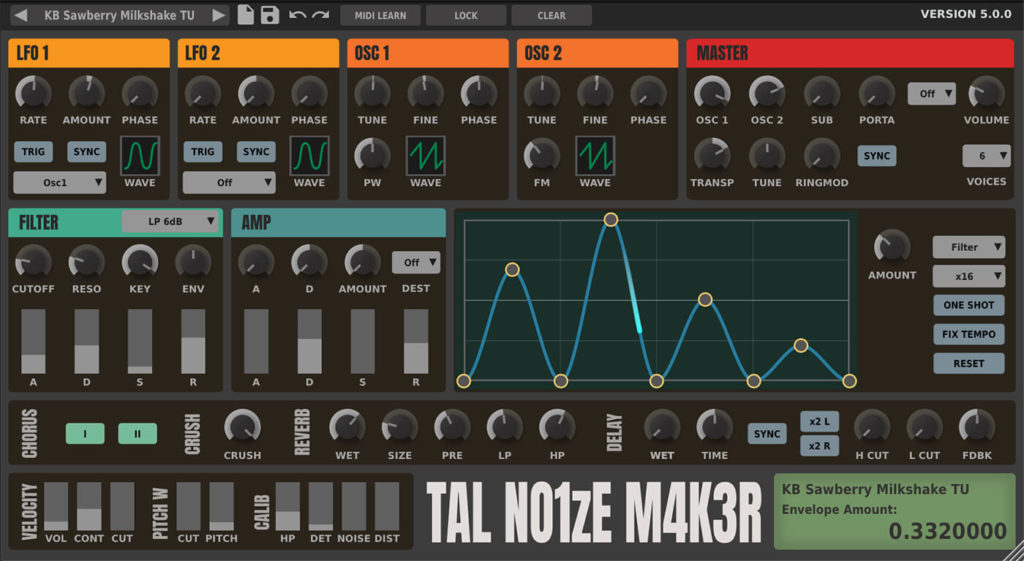 Togu Audio Line's NoiseMaker is a free 80s synth VST plug-in, which comes with two oscillators, two LFOs, filters, and an effects section, including reverb, chorus, and a bit crusher. If you're familiar with the basics of sound design, oscillators, modulation, etc. you should figure this one out quite fast. It's available for OSX, Windows, and Linux.
Next, is the incredibly good-sounding Tyrell N6, made by the German online magazine Amazona.de and the guys from u-he. According to the developer's site, it's "based on concepts and ideas for a hardware synth". It comes with all the things you know from most analog synths (oscillators, LFOs, envelopes, etc.), and a crazy amount of 580 presets.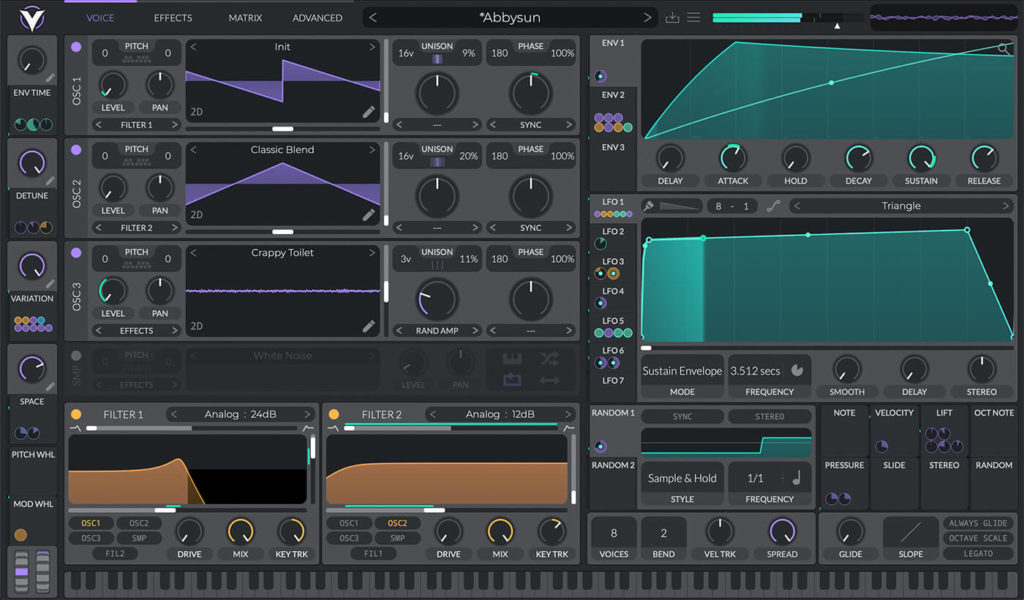 Yes I know, Vital isn't particularly an 80s synth VST made for retro sounds. However, since it comes with a wide selection of waveforms (+the ability to import your own ones), you can certainly also use it to create common 80s sounds. Just try adding a bit of slight detuning, maybe a tiny bit of saturation or noise, and you should be fine. And especially if you're producing other styles as well, you should get this synth. It's crazy good and.. well.. free.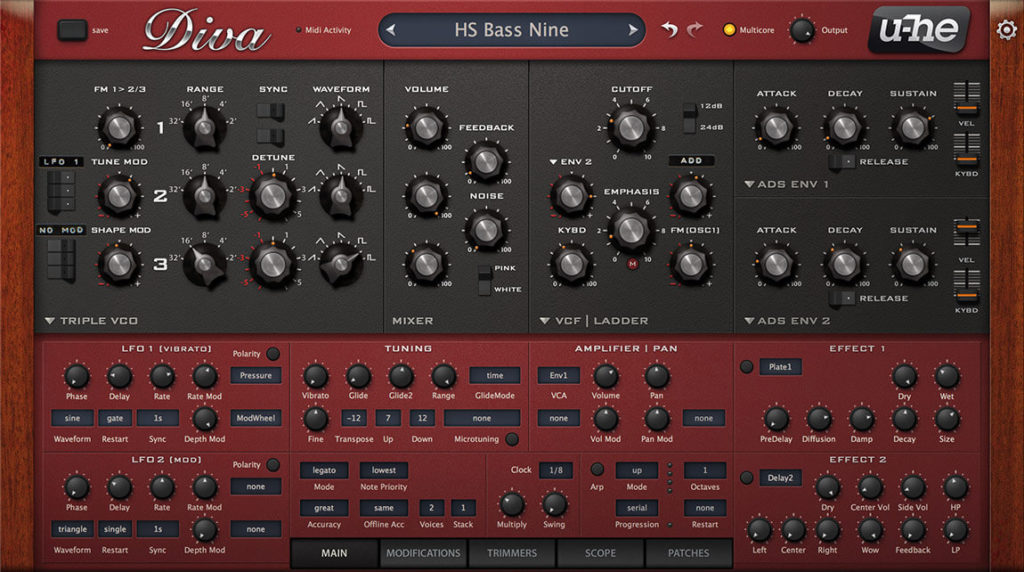 Dive is a synth plug-in combining oscillator, filter, mixer, and envelope emulations from different hardware synths. Many producers say that it sounds the BEST, but I personally think that Diva's real asset is the ability to create all of these different synth sounds within one single plugin. As I'm writing this, Diva is available for €179.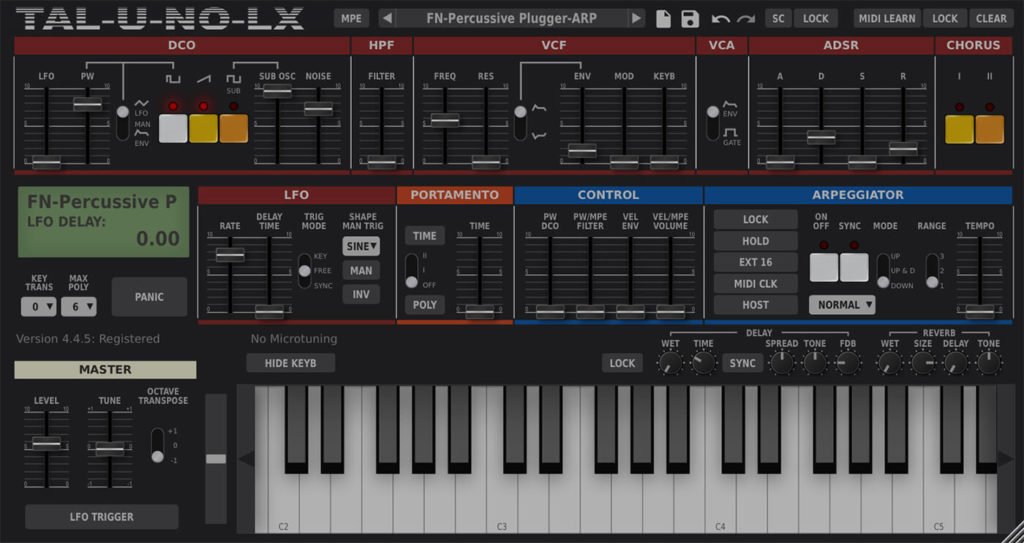 Just like the previously mentioned NoiseMaker, the U-No-LX has been made by the guys from Togu Audio Line. It's an incredibly well-sounding emulation of Roland's infamous Juno 60, which has been "calibrated after a hardware device that's property of TAL". You'll also get a bunch of useful features the original unit doesn't come with.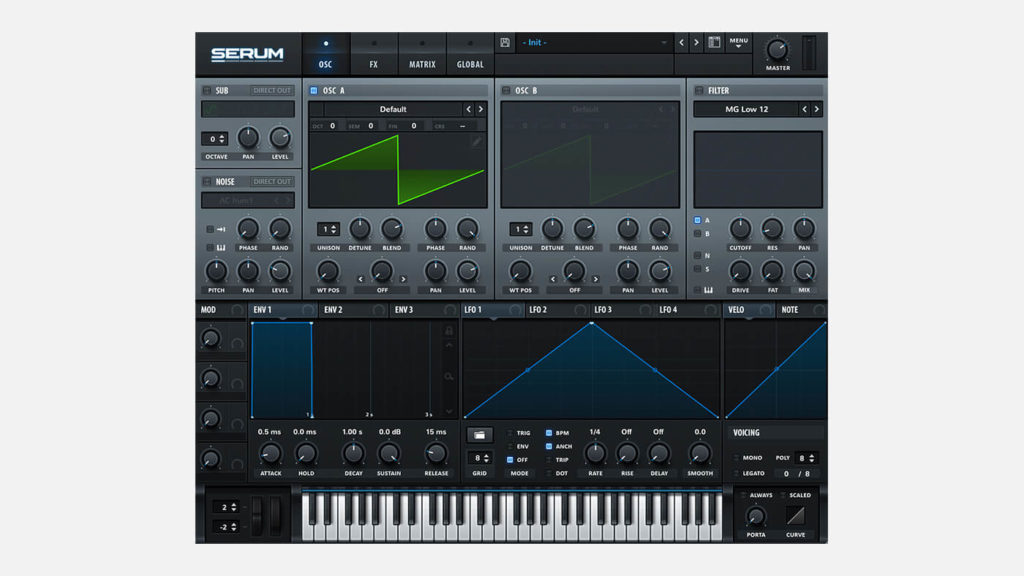 Although Serum is, just like Vital, a modern synth, you can also use it to recreate basically any vintage synth sound. A total of 4 oscillators, and insane modulation and filtering options, basically give you endless possibilities. Best part? There are dozens of preset packs available. For example: Our 1.07 GB Synthwave sound pack includes an incredible Serum bank.
Hint: We also published a post about the best Old School sample packs.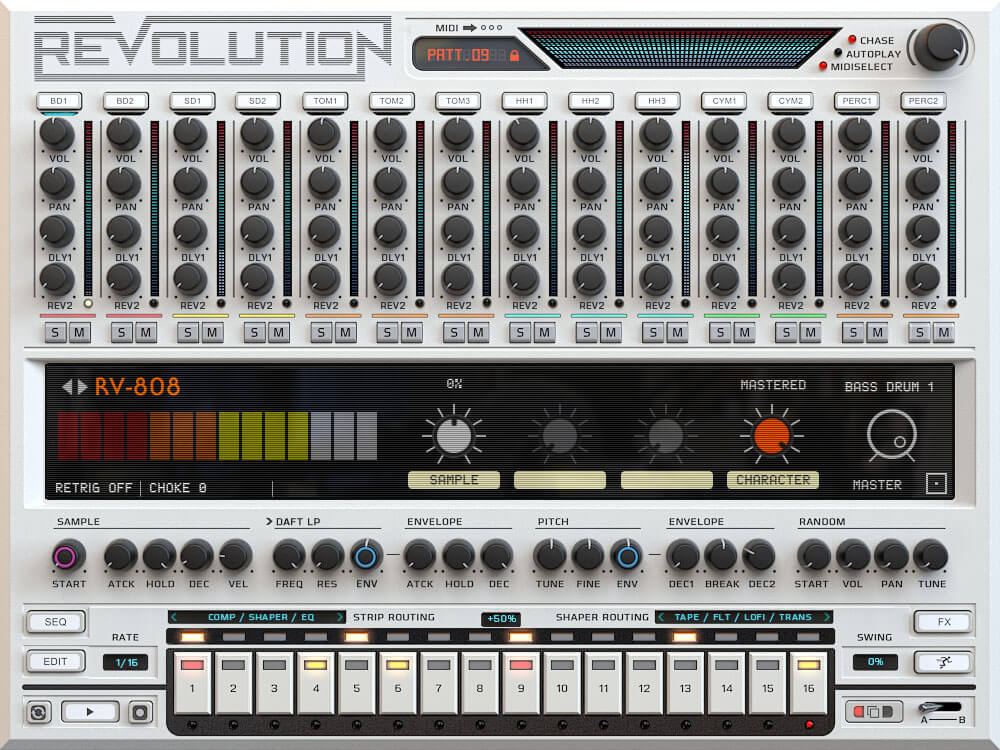 The Revolution Kontakt Library has also been mentioned in our post about the best TR-808 plugins. It comes with samples from 14 vintage drum machines and is, therefore, the perfect pick for anyone, who'd like to produce 80s inspired music. Unfortunately, it's quite pricey, so if you're looking for a cheaper alternative you could grab our free Vaporwave pack or some of these 80s drum kits.
Arturia's V Collection is a whole suite of 28 software instruments. Not only do you get emulations of the most relevant analog synths. No, you'll also receive interesting software emulations of other key instruments, such as the Mellotron, Stage Pianos, and most importantly an incredibly huge presets collection. The bundle is currently priced at €599, but considering all the contents this price seems actually quite fair.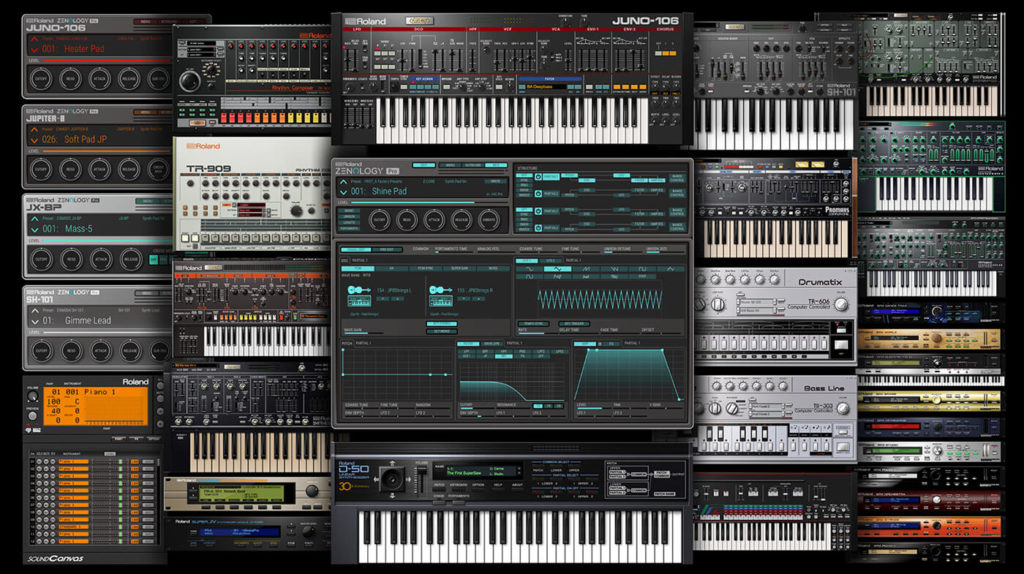 Another great instrument bundle is the Roland Cloud. It contains software emulations of the manufacturer's own hardware units and is available in three different pricing options. Unfortunately, they don't allow you to purchase the plug-ins via a one-time payment, so if you personally don't like to get charged on a monthly or yearly basis, you might prefer some of the other options. Either way, I think the pricing model is quite fair.
Talking about bundles, the next option would be the KORG "Collection 2". You can technically purchase legends, including the M1, Mono/Poly, Polysix, or MS-20 separately. However, going for the big bundle, which currently costs about 400 bucks should be the better option. all plug-ins are available for both Windows and Mac.
Talking about analog synth sounds you might also like our LoFi House samples.
Additional 80s VSTs
Well, if you read through this, you should know about all of the best 80s VST plugins. However, if you really want to produce music with a nostalgic retro vibe you should never underestimate the power of processing effects. Adding noise, detuning, saturations, chorus, etc. can actually turn almost ANY source sound into something that sounds like it was recorded decades ago. Fortunately, there are a bunch of developers who combined these effects into a single plugin. Here are my favorite ones:
The RC-20 is one of my favorite tools made by the guys from XLN Audio. It combines the 4 sections: noise, wobble, distort, digital, space, and magnetic into a single plug-in you can use to alter clean sounds. If you're not living behind the moon, you probably heard about this.
The best FREE alternative to this, would probably be iZotope's Vinyl plug-in. As the name suggests, it emulates the imperfection of vinyl records. You get full control over parameters, including warp, scratch, dust, the year the vinyl player "has been made" and a lot more.
Obviously, there are way more, so-called LoFI plugins, on the market, so if you'd like to take a look at the whole pallet, go check out this post below: