Although pro audio brands develop new tools to record perfectly clean audio tracks, remove clicks and make precise mix downs everyday, there's still something cool about Old School samples. It's not uncommon to hear phrases like "back to the old school" even in modern productions and genres like Old School Hip Hop still have a thriving fan base.
In this post you'll find the best (free & paid) Old School sample packs of 2021, including content for Hip Hop, Lo-Fi, Synthwave, House and other styles..
1. Lunar
Let's start off this list with a free download. The Lunar Lo-Fi sample pack is filled with 120 old school samples and has a size of 230+ MB. Although it's not the biggest pack from this list it basically contains everything to get started: drum one shots, loops, some melodies + a few ambient recordings and sweep effect sounds. Just like all BVKER packs, it's 100% royalty-free.
Contents
80 Drum Shots
5 Top Loops
30 FX Samples
5 Melodic Loops
Details
Files: 120
Size: 233,1 MB
Formats: .wav
Price: Free
Learn more about Lunar
2. Afterlife
The Afterlife Lo-Fi Drum kit can be seen as Lunar's big brother. It contains everything included, but also about 10 x of additional old school samples. It's the ultimate Lo-Fi sample pack and literally comes with everything you need to produce this genre. With a size of almost 2 GB it counts towards the biggest packs in here.
Contents
655 Drum Shots
40 Drum Loops
18 Ambiences
25 Atmo Pads
80 Sweep Effects
41 Melodic Loops
41 MIDI Loops
100 Tonal Shots
3 Construction Kits
Details
Files: 1058
Size: 1.83 GB
Formats: .wav & .mid
Price: $40
Learn more about Afterlife
3. Old School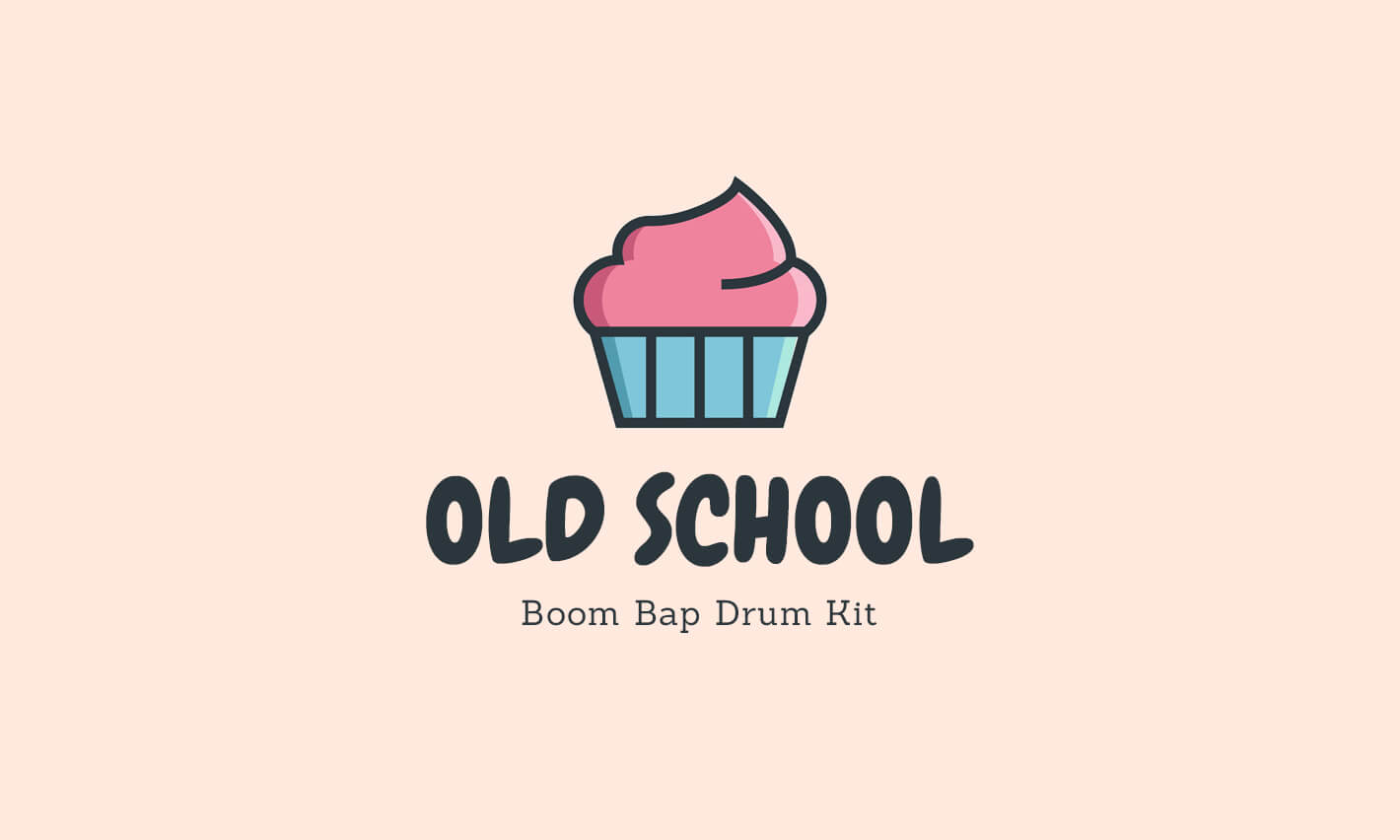 "Old School" is a Boom Bap drum kit, which has been released on my division wavbvkery for free. The special part about this one is that it contains samples, based on old vinyl records and drum machines. All files have been processed to hit hard.
Contents
25 Hats
30 Kicks
20 Percs
31 Snares
Details
Files: 106
Size: 13,6 MB
Formats: .wav
Price: Free
Learn more about Old School
4. Synthwave
You're still in love with the 80s, a fan of huge tom fills and analog sounding synthesizers? If your answer is yes "Synthwave" might be a great fit to your taste. With drum loops, one shots, melodies, MIDI files, a dedicated Serum library and synth multi shots, it's a great mix of different file formats.
Contents
115 Drum Loops
340 Drum Shots
27 Drum Fills
144 Melodic Loops
102 Melodic MIDIs
10 FX Sounds
80 Serum Presets
269 Synth Multi Shots
4 Construction Kits
Details
Files: 1165
Size: 1.97 GB
Formats: .wav .mid & .fxp
Price: $40
Learn more about Synthwave
5. LoFi House
One of the genres not that many producers talk about yet is LoFi House. It's basically the houseish version of LoFi Hip Hop so you'll often hear 4-to-the-floor drums based on 909 samples, vinyl crackles and melancholic chord progressions.
Contents
276 Bass Shots (69 Multi Samples)
435 Drum Shots
168 Drum Loops
40 FX Elements
80 Melodic Loops
40 MIDI Files
4 Construction Kits (41 Audio Stems)
Details
Files: 1080
Size: 1.68 GB
Formats: .wav & .mid
Price: $20
Learn more about LoFi House
6. Organic Trap Drums
Although Organic Trap Drums is relatively small, it's without any doubt one of my favorite drum packs 2021. All files are entirely based on weird foley recordings, which have been pitched, processed and re-sampled to sound like trap drums. Great for filtered sections.
Contents
50 Drum Loops
17 Kicks
32 Snares
21 Percussions
15 Hats
10 Shakers
Details
Files: 145
Size: 200,6 MB
Formats: .wav
Price: $14
Learn more about Organic Trap Drums
The following packs marked with * might contain affiliate links. This means that I'll get a commission for every sale. However, the price for you certainly stays the same.
7. Classic Hip Hop*
Aiming for head-nodding old school beats? Classic Hip Hop by Singomakers is exactly what you're looking for. The library has been inspired by producers, such as Illmind, DJ Vadim and Marco Polo and contains so many different sampler formats.
Contents
440 One Shots
40 Music Loops
22 Rap Vocals
60 Bass Loops & Grooves
60 Drum Loops & Grooves
50 FX
20 Drum Fills
20 Vinyl Noise Loops
Bonus Files in Various Formats
Details
Size: 1 GB
Price: $39.05
Formats: Various
Learn more about Classic Hip Hop*
8. Vintage Vinyl*
Vintage Vinyl is Origin Sounds take on Old School Hip Hop. The demo track alone is incredibly 8 minutes long, so you can be sure that they put a lot of effort into making sure that all content is actually useful and can be used in your productions.
Contents
97 Drum Hits
46 Drum Loops
13 Bass Loops
21 Melodic Loops
41 Vinyl Cuts Song Starters
22 SFX
Details
Size: 693 MB
Formats: .wav
Price: $31.95
Learn more about Vintage Vinyl*
9. Ski Beatz Limited Edition*
Skit Beatz is a producer, who has been in the game for longer than I actually live. In the course of his career he worked with artists, including Jay-Z and with this kit he's giving away some of his best drum shots in wav and nki format.
Contents
20 Kicks
27 Snares
20 Hats
1 Kontakt Module
Details
Files: 68
Size: 41,3 MB
Formats: .wav & .nki
Price: $49
Learn more about Ski Beatz Limited Edition*
10. East Coast Hip Hop*
The last but not least product I want to introduce to you is called "East Coast Hip Hop" by Ghosthack. With a size of more than 1 GB and a 30 days money back guarantee it might spark your interest as well.
Contents
100+ One Shots
400+ Loops
30 Full Mixes
Details
Size: 1 GB+
Formats: .wav
Price: €39.95
Learn more about East Coast Hip Hop*
Final Thoughts
So although the billboard charts might not be filled with old school music there are still a lot of people listening to it and therefore also a lot of old school samples available. The packs in here should cover most of the different styles and should be enough to get you started.
Btw, I recently also made a similar post about the best trap sample packs, so if this is something you're interested in as well you can check it out here.