Roland's TR-808 is one of, if not THE best-known drum synth around the whole world. One of its unique features is the very long kick drum, which eventually resulted in a lot of Trap producers calling their sub-basses 808s as well. So since both of these (quite different) things can be described under the term 808, you'll find both Roland TR-808 VSTs, but also plugins that can help you to create insane bass sounds in this post. Let's go!
First up in this list is the TR-808 plugin, made by the brand that released the original thing years ago. It comes with all the features the original unit provides, plus some additional functions you'll only get with this plugin. The entire Roland Cloud comes with a few different pricing options starting at $9.99 a month (if you want the TR-808 VST included).
If you don't want to pay monthly for your tools and would rather go for a one-time fee, the D16 Group Nepheton plug-in should get the job done as well. It comes with a similar interface, a similar sound, and a price of €99, which is obviously significantly cheaper than the original unit would cost. It's available for both Windows and Mac.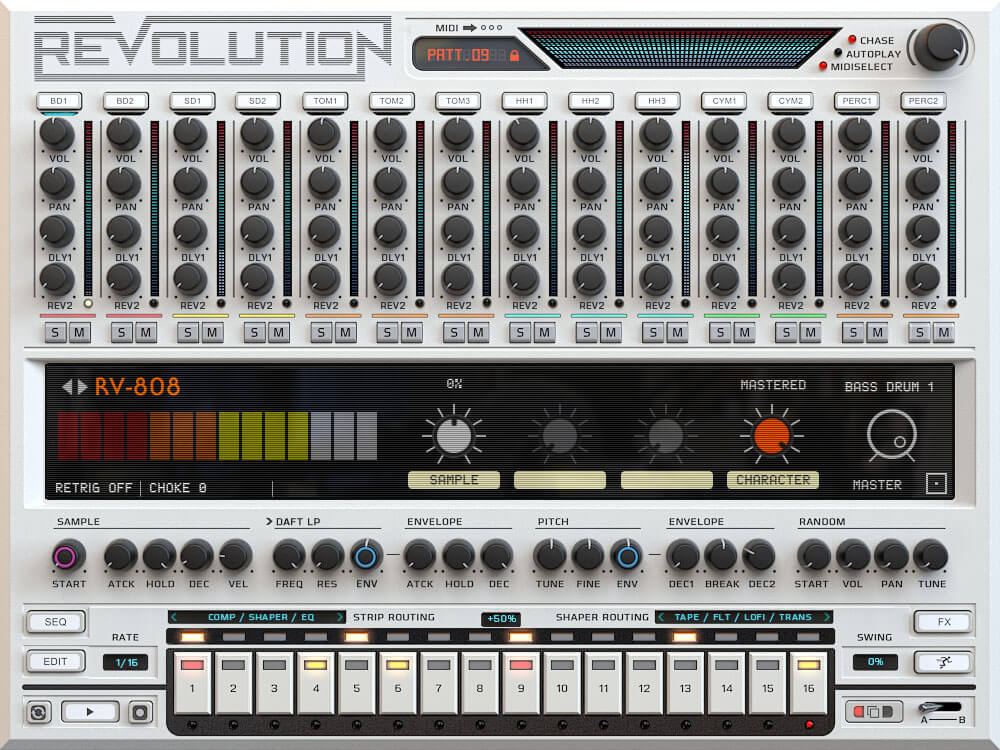 Next up is the Revolution Kontakt library by Wave Alchemy. It's not a standalone plug-in, but since it can be used with the free Kontakt player you don't need to purchase any additional software. The great part? Revolution doesn't only come with sounds from 1 drum machine, no, it contains sounds from 14 different hardware units.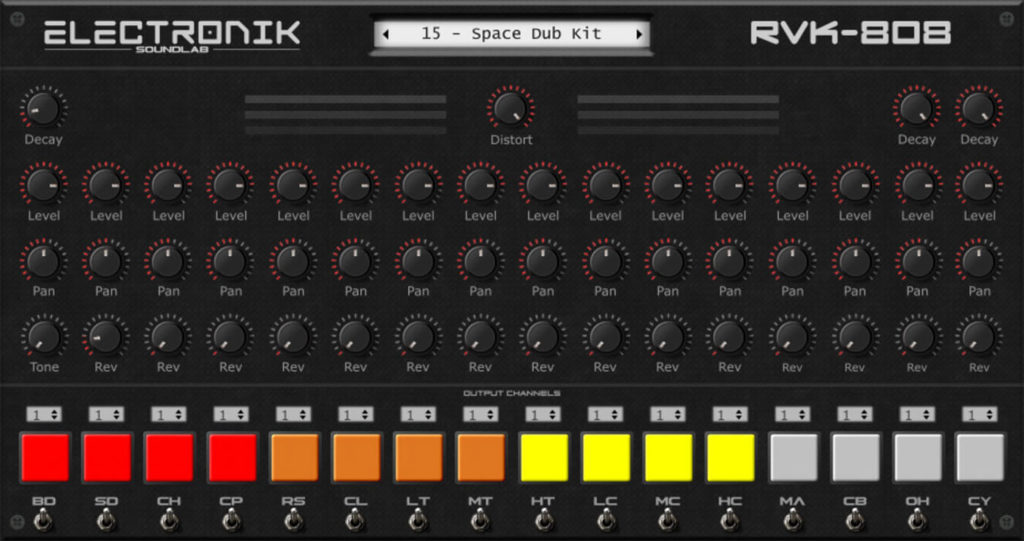 If you don't want to spend any money, the RVK-808 VST by Electronik Sound Lab might be a better fit for your budget compared to the previous options. However, just like the Revolution library, it's based on samples, so you won't be able to tweak sounds as detailed, which probably shouldn't be a big deal for most producers.
RC-808 (short for Re-Create the 808), is another interesting addition to the list since it was made by the same engineers that invented the original unit decades ago. The special part? While inventing the hardware 808, the team around Tadao Kikumoto had to accept a set of limitations to keep the pricing reasonable. This VST, however, is finally the version they initially wanted to make.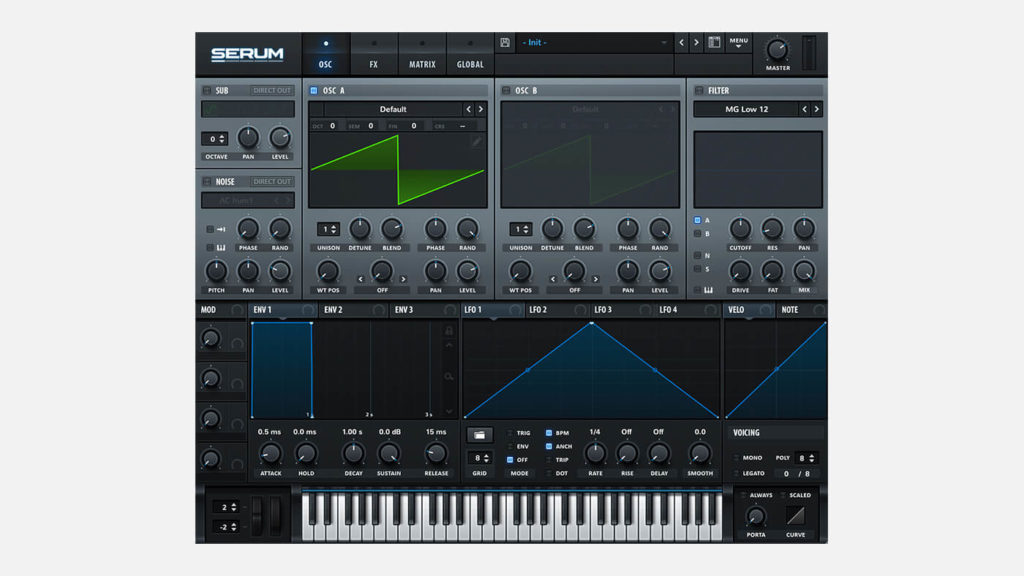 Since we covered the TR-808 drum machine emulations quite well, for now, it's time to talk about plug-ins that can help you to create insane 808s. And among those plug-ins, Serum is honestly my favorite one. You'll get 2 wavetable oscillators, noise, a separate sub, 2 filters, distortion, insane modulation possibilities, and a bunch of additional effects. If you're willing to learn sound design, you can make basically any kind of 808 using Serum.
Talking about Serum, you might also want to check out our own 808 library for Serum: 808 VIP. We started by dragging over a hundred 808 shots into Serum and imported them as wavetables. This way you can pick different sound characteristics while having full control over the things like ADSR, pitch envelope, attack, etc. The pack also includes a bunch of bonus material, including 60 presets, one-shots, loops, MIDIs, and more. This is perfect if you don't want to rely on 808 samples and would rather make your own 808.
You aren't that experienced with sound design and you'd rather go for a simple interface without a lot of bells and whistles? No problem! Future Audio Workshop's SubLab is a great alternative. You'll get access to a really useful interface, hundreds of kick samples, and dozens of good-sounding presets that can be picked as they are or further tweaked.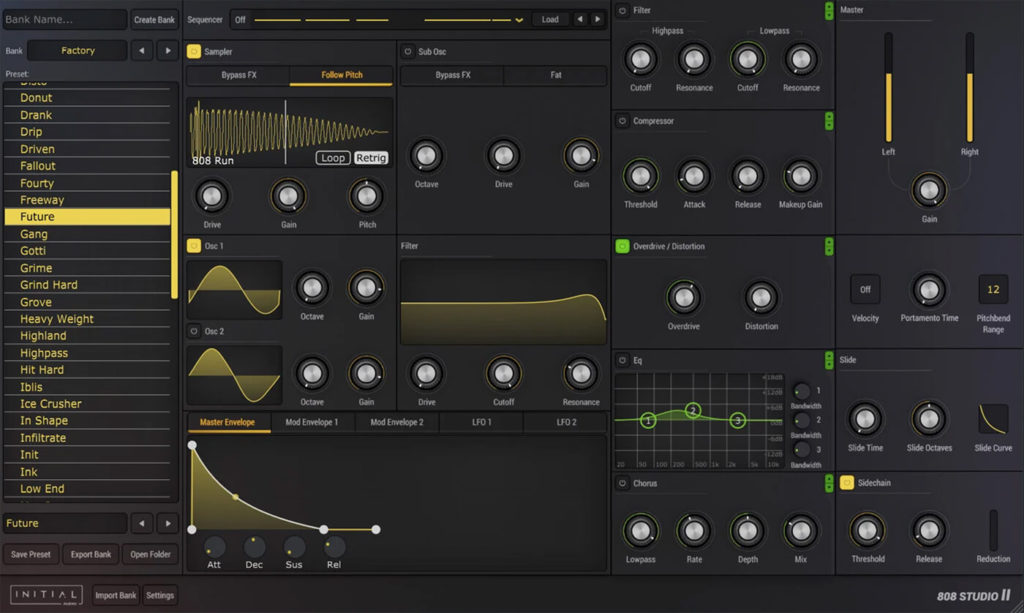 Just like SubLab, the 808 Studio 2 by Initial Audio is specifically designed to create phat, wall-shaking 808 bass sounds. You'll get a decent preset menu, a sampler, different oscillators, drag and drop modulation, different audio effects, and more. It's also available for Windows and Mac users + you'll get lifetime updates for free.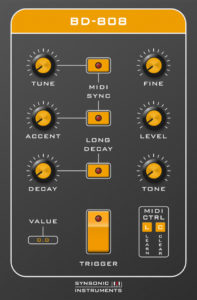 Synsonic Instrument's BD-808 is a free VST plug-in, emulating just the original 808 kick. You have full control over parameters, including tune, fine, accent, level, decay, tone, and more. If you'd like to get your hands on some additional functions, you could also check out their premium version: BD-808-PRO, which is available for about 20 bucks.
Modern 808s wouldn't sound like they sound without saturation. And yes, a lot of the plug-ins mentioned so far already come with great saturation or distortion units built-in, but not mentioning Saturn in here would honestly be a big mistake. You'll get dozens of different saturation algorithms, which can be used in multiband mode + all of FabFilter's GUIs are just insanely intuitive and user-friendly. We used Saturn a lot on our Spinz 808.
Talking about distortion, another great plug-in you shouldn't sleep on is iZotope's Trash. You can pick over 60 different distortion algorithms or even make your own ones using the graphic waveshaper. Additionally, Trash comes with a huge filtering section + realistic speaker, and space simulations. It's basically the swiss army knife of distortion.
Don't have the right budget for Saturn or Trash? A free plug-in you could take a look at is the Temper distortion. Sure, it doesn't offer the same sound-shaping possibilities as the paid options, but if you're just starting out it might even be beneficial for your workflow to have fewer options to choose from.
As soon as your 808 plays different notes throughout the song, EQing doesn't make any sense anymore – at least, if you're using a normal EQ. However, the Surfer EQ by SoundRadix allows you to add frequency bands, which will follow your bass notes throughout the frequency spectrum. This means that you can, for example, boost or cut the second harmonic of every bass not by the same amount, without the need to draw any automations.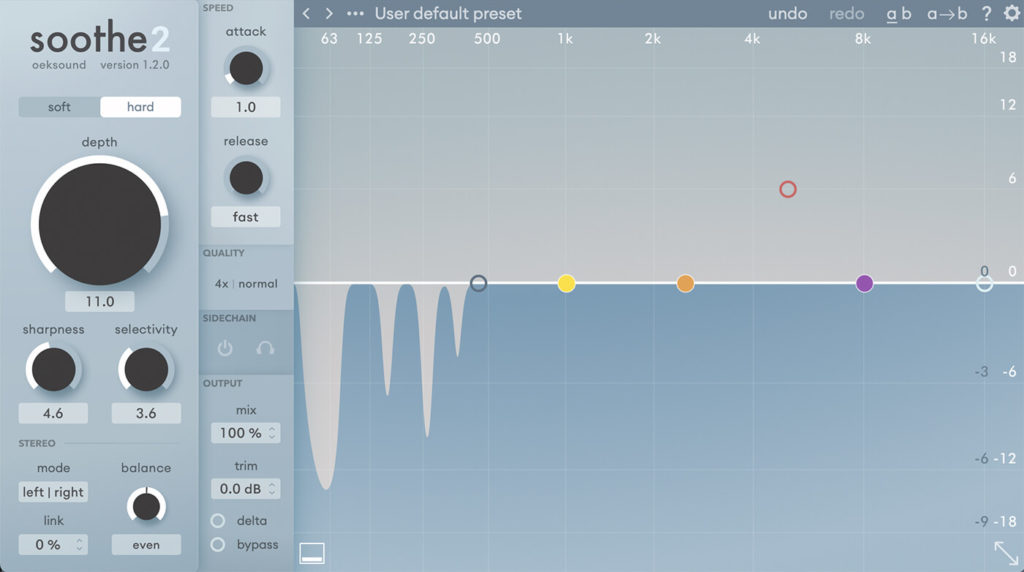 Let's say you didn't make the 808 on your own, but you're mixing bass for a client. The problem? There's this one annoying bass frequency that is way too loud from time to time. Cutting it out using an EQ wouldn't make any sense so you could laboriously create automations… or you're opening up soothe2 to fix the problem. Soothe is something like a dynamic EQ, which automatically detects unpleasant peaks and resonances.