One of the most important tasks while making beats is picking the right drum samples. Fortunately, there are countless free drum kits available on the internet. I spent hours finding + downloading them and finally came up with this list of the best picks.
Most of these packs are particularly made for Trap or Hip Hop, but they can definitely be used for some other styles as well (like Pop or LoFi for example).
Let's get right into it!
Free Trap Drum Kits
The following kits are suitable for Trap. No matter if you're searching for classic 808 drum kits or packs that fit modern productions. You'll definitely find something cool in here!
The Drillers Kit is our take on UK Drill. It's filled with dark melodies, MIDI files, drum shots, and sliding 808s, suitable for all kinds of Drill music.
Metro Boomin is without any doubt one of the greatest beatmakers of our time. The Drip Kit contains 100 one-shots and tuned 808s inspired by his most successful productions.
If you're looking for dirty 808s, oversaturated claps, or crispy hi-hats the Bad Kit is probably the right choice for you. It's inspired by Wheezy's best-known productions.
For fans of Pierre Bourne or Playboi Carti, the Born Kit is the right choice. You'll get 100 royalty-free drum one-shots, key-labeled 808s, and a bunch of cymbals.
Chaos is our biggest free trap pack. It's literally filled with everything you need to produce beats, including drum samples, drum loops, melody loops, and matching MIDI files.
Since Travis Scott is without any doubt one of the most innovative and unique rappers of our time, we wanted to cook up a freebie, inspired by his beloved trademark sound.
Our Trap Devil pack, which contains plenty of Ronny J-type sounds, probably comes with the gnarliest 808 shot we have ever made so far. A must-have if you ask me!
Among all beatmakers, Murda Beatz is probably one of the most famous and best-known ones. Grab our free Butterfly pack if you'd like to cook up beats in his style!
Being responsible for hits, such as "Lucid Dreams", or "All Girls Are The Same" by Juice WRLD, you definitely came across Nick Mira's music. Claim your copy now!
SoundShock offers a massive library of free music production tools, including synth presets, VST plugins, samples, loops, Kontakt instruments, and much more.
According to The Kit Plug, this pack has been made by Multi-Platinum Music Producers. All samples are in. WAV format, which means that it works with every DAW.
50 free FL Studio sound packs designed for hip-hop and trap music producers.
Kyle Beats is one of the biggest YouTubers in the whole beat-making game. Andromeda is filled with a total of 95 high-quality sounds including 808s, drums, real guitar loops & vocal chants.
DrumStart Volume 3 comes with over 300+ loops and one-shots that can be used for Trap or R&B. If you want to learn more about this one click on the link and watch the demo on YouTube.
Another free drum kit filled with 15 808s, 10 claps, 5 crashes, 20 FX, 5 open hats, 20 hi hats, 10 kicks, 10 percs, 10 snares, and 10 loops.
The cool part about this kit is that it not only contains drum sounds. It further comes with 6 reese bass samples, vocal chants, and some really cool sound effects.
The Blue Diamond Drum Kit has everything you need, including crispy drums, one-shots, and melodies in wave format, that can be dragged right into your DAW.
This kit contains more than 130 sounds and is the perfect pick for every trap soul or R&B producer. In addition to the drum sounds, this one also comes with some cool ambiances.
This Trap drum kit by Hipstrumentals contains 300+ drum shots and has been released in August 2020. As a bonus, they included some pretty interesting bonus drums.
This is probably the biggest collection on this list. 50+ downloads inspired by artists including Murda Beatz, Blvnt$, JetsonMade, Zaytoven, Young Chop & Wiz Khalifa.
Plenty of free sound kits, loop kits, and preset banks by The Producer's Plug. They also offer some interesting artist packs you might want to take a closer look at.
This freebie from Samplephonics comes with a bunch of samples taken from their premium library "Deep Trap". The full version contains 198 lush beat loops and samples in 24 bit.
24 kicks, 16 snares, 12 claps, 22 hats, 18 percs, 13 808s & 10 original vox loops by TopSounds – all in the style of OvO and Toronto Artists.
Download the Car Drum kit and instantly access 50 unique drum samples, including snares, snaps, hi-hats, effect sounds, kicks + mixed percussion.
24 one-shot samples inspired by world-famous Trap producer or beatmaker Lex Luger.
This one is definitely one of my favorite packs. I already downloaded it years ago when it initially came out and I've been using it on a regular basis since this day.
Just like Volume 1, this one is without any doubt a great freebie. The download has a size of 162.9 MG and it contains more than 400 files in total.
Free Hip Hop Drum Samples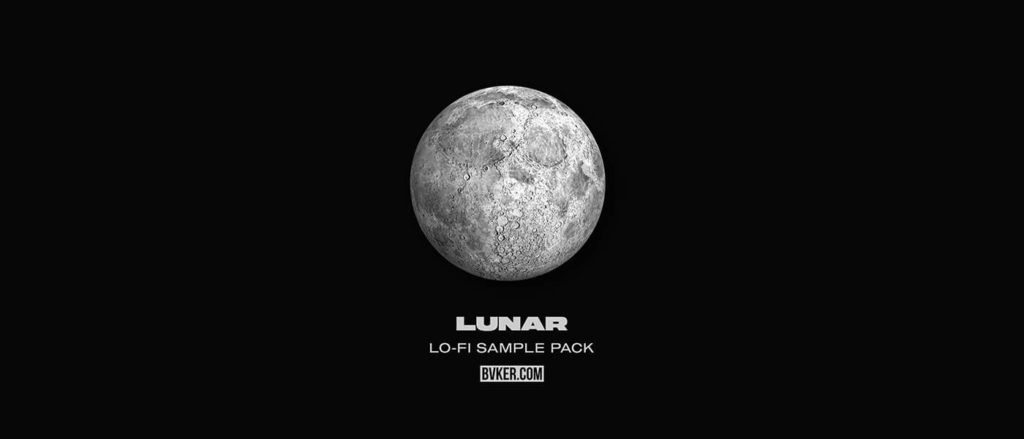 Although Old School Hip Hop and Boom Bap aren't as popular as they used to be anymore it can still be cool to play around with some old vinyl loops or vintage drum samples.
Explore The Foley Factory, a free Lo-Fi sample pack featuring approximately 200 carefully designed kicks, snares, random percs, atmospheres, FX, and raw recordings.
Lunar is packed with 100+ royalty-free loops and samples taken from our upcoming project "Afterlife", which will be filled with over a thousand total files for lo-fi hip hop.
Over 100 dusty Boom Bap samples, which are based on cutouts, from old vinyl records and drum machine samples. Refined using modern processing tools.
This library has been made by the founder of SoundPacks.com. It's packed with 316 samples, including drums, 808 kicks, and 18 SFX. The zipped size is 37,6 MB.
This pack contains 50 drum loops that have been sampled from real songs. Keep in mind that you may need to get these samples cleared if you want to use them in your commercial productions.
Missing that vintage vinyl crackle vibe in your productions? ProducerSpot supplies 39 MB of vintage claps, snares, kicks, percs, and drum loops.
The Free East Coast Drum Kit "Classic Reborn" by JGBeats contains 222 high-quality drum sounds including extraordinary vinyl breaks and one-hitters. It's a great choice for old school, east coast, or boom-bap beats.
The guys from Beats 24-7 are giving away the "1st Aid Kit" for free to say 'Thank You' for the continued support! It contains one-shot samples and presets for 3x Osc & FL Studio.
A collection of 349 sounds inspired by Hip Hop musicians like Drumma Boy, Scott Storch or Timbaland. They're all licensed as royalty-free.
Free Drum Machine Kits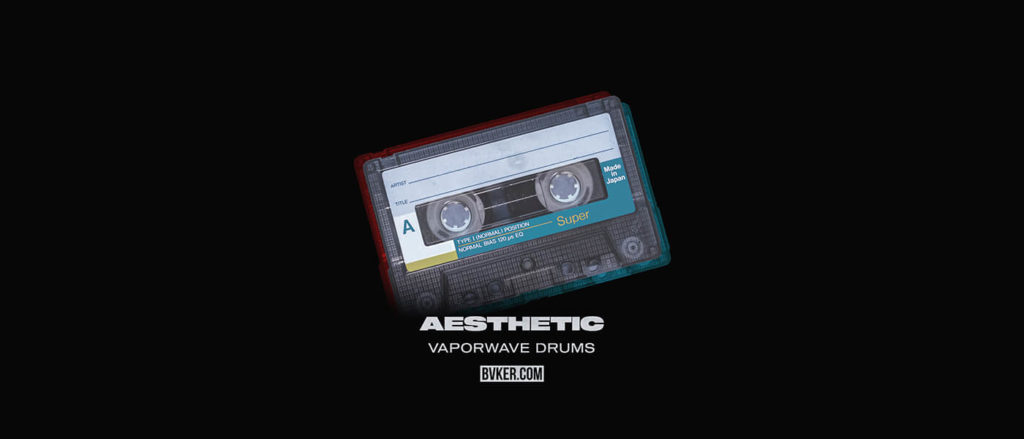 A lot of Pop or Hip Hop artists like Post Malone or The Weeknd started using sounds from classic drum machines again in their songs. Here's a collection of the best ones I could find.
210 drum shots and loops processed in different ways to fit both lo-fi or modern production styles. All drum loops have been made using the 909's famous groove. Enjoy!
The Aesthetic kit contains over a hundred drum machines samples from brands, such as Roland, E-Mu, or Oberheim. It's suitable for all 80s genres, including Vaporwave or Synthwave.
If you're lookin' for something different you might like this pack of samples from the Yamaha DD-8 toy drum machine. Here are 28 files in 16-bit WAV format for you.
60 free drum hits, taken from Samplefino's premium packs Analogue Drum Samples and Analogue Kick Drum. All 100% royalty-free.
65 free kick drum samples that have been released via Rekkerd. They're based on the Jomox MBase 01 drum machine and have been recorded with an RME audio card in 24-bit quality.
A bunch of kick samples made with Arturia's Drum brute and processed through analog equipment, such as the Elysia Karacter, X-Filter, or Xpressor to refine the sound.
Final Words
As you can see, the amount of free drum kits you can find online is insanely high (and there are way more packs than the ones from this list). If you don't want to miss out on upcoming posts feel free to follow me on IG. I'll post updates whenever I release another piece of content.