Since the new 1.213 update allows you to use custom Xfer Serum skins, there are many producers giving away their own creations as a free download, just like they're already doing it with free Serum presets for years. Here's a list of all skins available.
The Rocket Powered Sound Design Skin
Rocket Powered Sound is a YouTube channel/website showing you how to make insane patches for Serum. So if you're a rocket powered sound designer this skin may be something for you.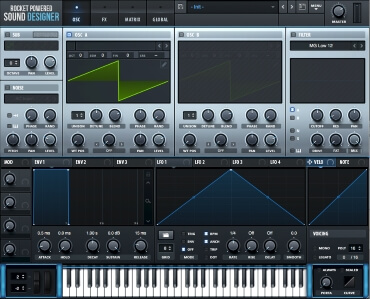 Download Link:
http://bit.ly/SKIN-DL
Massive Xfer Serum Skin by Entity
Another insane design is the "Massive" skins by Entity. Back then Massive was widely considered the best wavetable synthesizer for dubstep, but with the rise of Serum it fell into oblivion. With this custom skin the Massive look comes back to life again, but with the power of Serum.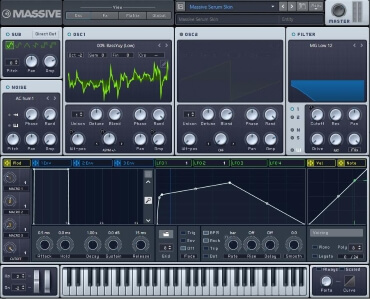 Download Link:
https://soundcloud.com/zeneth-sc/massive-ott-serum-skin-pack-by-entity-zeneth-free-download
The Anthracite Skin by Aevi
This one is definitely one of my favorite ones. It's dark and it's simple and made from vector graphics which means that it will even look stunning paired with high resolution screens. It comes with 9 unique colors and is designed to remove all unnecessary visual distractions, which makes it ultra clean, but look for yourself: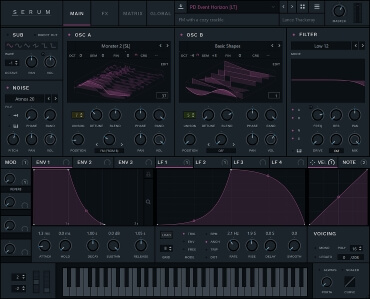 Download Link:
https://anthracite.aevi.me
Ableton Live Serum Skin by Nasko
Ableton Live is the DAW I'm using and there are many other producers who love it for its features and workflow, too. This new skin finally enables you to match Ableton's design with Serum.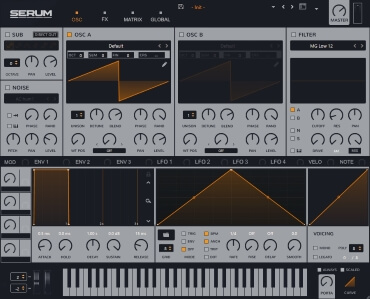 Download Link:
https://www.toneden.io/antonio-ahrens/post/serum-ableton-skin
Free Kill The Noise Skin
I have recently found the Kill The Noise skin on a website called "tealcheese". It's kinda purple / neon pink and you can download it for free: The creator also shows how to take advantage of the Serum colormap feature in this tutorial.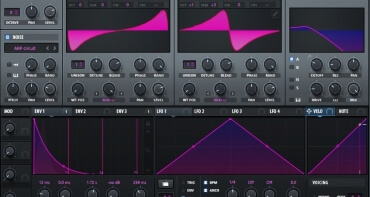 Download Link:
https://www.dropbox.com/s/3qrs72aqzpaob29/KillTheNoise.zip?dl=0
The "Frost" Skin by Cymatics
Cymatics has (of course) also made a custom Serum skin for you guys to download. It's called "Frost" and to get it you have to enter your email address on the following site:
Download Link:
https://cymatics.fm/frost-xfer-serum-skin/
Virtual Riot Serum Skin
My favorite dubstep producers of all time: Virtual Riot, has also made his own red/cyan Serum skin. Here's the download link:
Download Link:
https://www.dropbox.com/s/y79f19kmrp0tjya/VR%20Red%3ACyan.zip?dl=0
Rick And Morty Serum Skin
The last customization of this list is a funny one. It's the Rick and Morty skin by wolf wav.com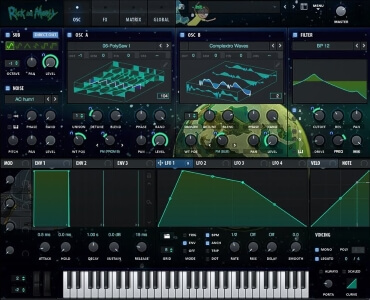 Download Link:
https://www.reddit.com/r/serum/comments/8n5l7s/does_anyone_have_a_copy_of_the_rick_and_morty/
How to install Serum skins
If you don't know how to use the Serum skins I've mentioned before here's a short tutorial:
First you have to update Serum to the latest version. Open it in your DAW and click on Menu > Show Serum Presets folder
Click on the "Skins" folder and paste the skins you've downloaded before
Now you can change the current skin by clicking on the Serum icon at the top-left. You may have to reload Serum for this.
I also made a post showing you how to install Serum presets in detail.
How to make Xfer Serum skins
If you want to make your own Xfer Serum skins you can do that as well. Here's a nice tutorial by Rocked Powered Sound I've found on YouTube.